HDMI Splitter 1X2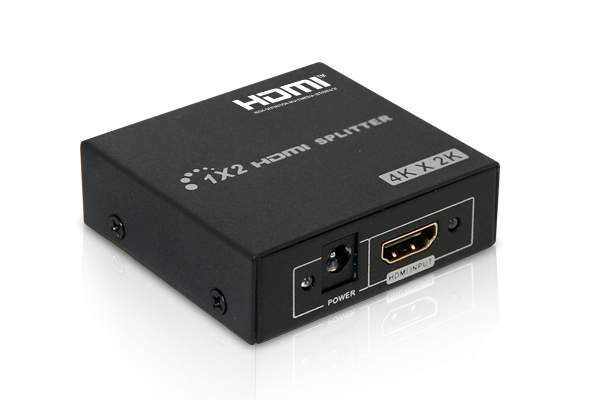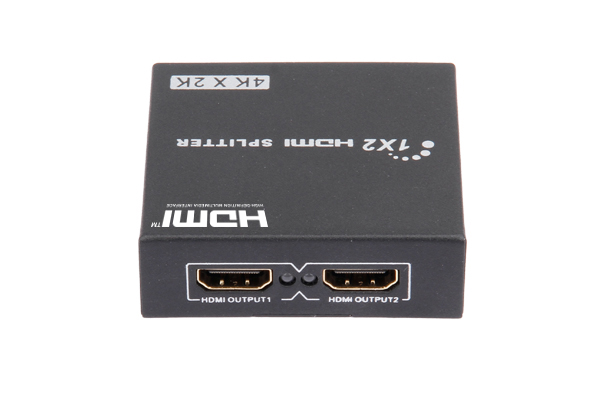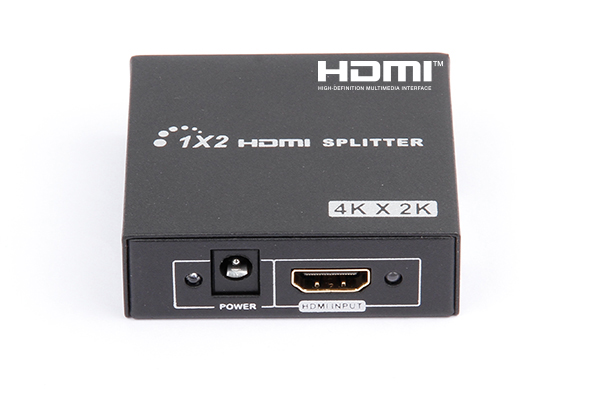 HDMI Amplifier Splitter Allows Two Displays to display the same image at the same time.
HDMI video splitter lets you share HDMI signals across two displays without losing image quality.
Also has build in signal amplifier, allowing you to locate your HDMI monitors up to 50 feet (15 m) away.
Distribute HDMI signals without the worry of degradation or loss of digital signals
Easily distribute digital audio and video through one HDMI cable
Works upto 1080p
The 1x2 Distribution Amplifier Splitter distributes the HDMI input into two identical outputs. The synchronized outputs also has the ability of buffering and amplifying. Each unit's output can achieves long distance transmission of HDMI signal up to 15 meters. When two or more 1x2 splitters are cascaded, they can be used to create a larger distribution and longer length. Features:
* Easy to Use: Install in seconds, no need for setting.
* Distribution: 2 identical HDMI outputs.
* Cascaded: Large distribution achieved by cascading.
* HDCP compliant.
Specifications:
* Signal Inputs/Output:
- Input Video Signal: 0.5 -1.0 volts p-p
- Input DDC Signal: 5 volts p-p (TTL)
- Maximum Single Link Range: 1920X1200, 1080P
- Output Video: HDMI 1.3+ HDCP1.0/1.1
* Video format supported:
- VGA: 640x480,800x600,1024x768,1920x1200
- DTV/HDTV: 480i/576i/480p/576p/720p/1080i/1080P
* Digital Signal I/O:
- HDMI Compliance: HDMI 1.3
* Frequency: Up to165MHz
* Resolutions(HDTV):
- Interlaced(50&60Hz): 480i, 576i, 1080i
- Progressive(50&60Hz): 480p, 576p, 720p, 1080p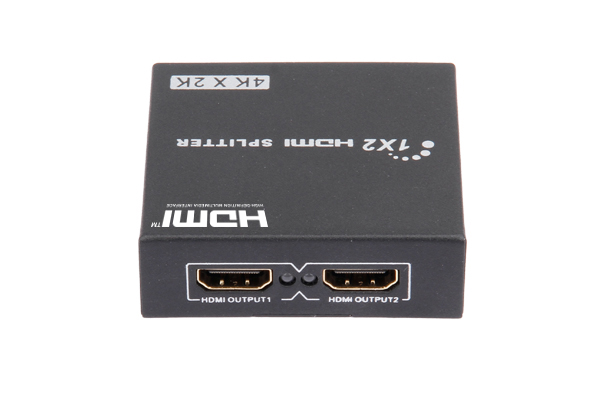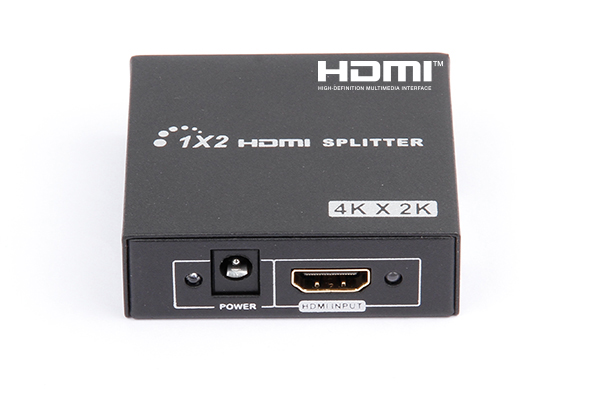 Equivalent Product Codes
Dell Harmony A1260968

TechData Dist 47375B

D and H ST122HDMI

Ingram Micro USA M02765

Kanex ADP-HDMISP2

UPC:820799811319